Profile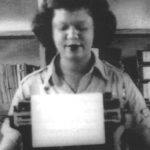 Connie Mark
The Historian
The historian championing this figure

Hi, I am Garry, a recent graduate in BA Black Studies at BCU in Birmingham. Connie is a former member of Auxiliary Territorial service which was the women's branch of the British army during World War 2. I am the director of Recognize Black Heritage & Culture, Black Heritage Walks Network, The Windrush Caribbean Film Festival and I have been a partner in Blackstory partnership (contracted to deliver Birmingham's Black History month brochure and Launch event) for the past five years.
About:

Connie Mark was a Jamaican-born community organiser and activist.

She was brought up in Kingston, Jamaica. Her white grandfather had been a Macdonald from Scotland, and her black grandmother was a descendant of slaves. She joined up in 1943 and worked in hospitals as a medical secretary of the ATS (Auxiliary Territorial Service) in World War II.

After moving to England in the early 1950s, she became an activist for West Indians in London, after being denied her British Empire Medal.

Connie campaigned throughout her life for the role of Caribbean servicewomen to be properly recognised.

She finally received her British Empire Medal for meritorious service in 1991 and an MBE in 1993.

What was the time period like?:

Connie lived through several significant periods in her life. She was born in the 1920s and grew up in the 1930 before the start of the World War 2. Even though Connie was based in Jamacia during the war it was still  a difficult life as the Caribbean patrolled and attacked by German U Boats.

When Connie came to England Britian was extremeley damaged by the bombing during the war and there was a labour shortage.

Racist practices, policies and politics

Although migrant workers have been vital for the growth of Britain's economy and public services, racism has sometimes been widespread. There was the 'colour bar' that prevented 'coloured' people obtaining jobs and accommodation, fighting for British boxing titles or even joining the armed services or serving as officers in them. Some laws were openly racist too, such as the 1925 Coloured Alien Seamen's Order or the 1981 British Nationality Act.

There have been openly racist speeches by leading politicians too. Seeking to create divisions and stir up racism Enoch Powell's infamous 'Rivers of Blood' tirade in 1968 is a well-known example. And then there are the activities of politically racist organisations such as the National Front.

Resistance, protest and defence

In response those of African, Caribbean and Asian descent have been forced to find various forms of resistance alongside allies. They organised political actions or demonstrations such as the Grumwick Strike in 1976 and the Black People's Day of Action in 1981 in London. There were various protests against police and racist violence in the 1970s and 1980s.

Sometimes it meant forming defence organisations such as the League of Coloured Peoples and the first Indian Workers' Association established in the 1930s, or the Black People's Alliance in the 1970s.

What influence have they had on Modern Day UK?:

On her 95th birthday Connie was honoured with a google doodle https://www.google.com/doodles/connie-marks-95th-birthday

Connie became a community activist and was awarded the

Born: 21st December 1923

Died: 03rd June 2007

Extra resources:

Born and brought up in Kingston with her sister, mother and father, Connie Mark (nee McDonald) was 16 when World War Two was declared. At the age of 21, she joined the Auxiliary Territorial Service (ATS) and served in Jamaica as a medical secretary to the assistant director of medical services.

She said it was a difficult job because she had to be on call 24 hours a day. As a child, she had always hated hospitals and found working in one initially off-putting. Her duties included typing up the medical reports of those people who had been injured in the war and documenting the horrific injuries sustained from bombings and combat. She remembered, "Having to type the medical reports really brought home what war was to me – I was 21; I was still in my formative years." After six months, she was promoted to Lance Corporal and six months after that to Corporal.

The women in the ATS didn't have to live in barracks; living at home meant that Connie didn't experience the military life in its entirety, but that didn't mean they didn't have to march every day before doing their duties. The general mood was that Britain would win the war.

Connie also remembered the day the war ended as a great relief. "VE Day was marvellous, everybody was happy, 'cause as far as we were concerned, the war was finished. Everybody was happy. Everybody just jumped up and down; the war was over, and it meant that no more of our people would be killed. We had parties, and everybody took it as an excuse to have a party, drink up and get stone-blind drunk. I didn't use to drink those days; I just went to all the parties that there were.

She settled in Britain during the 1950s and worked as a Medical Secretary. One of the highlights of her community work was the outstanding contribution she made to keep alive the memories of Mary Seacole.
---